PGA Tour
PGA Tour: Jason Kokrak wins the Houston Open
11/15/2021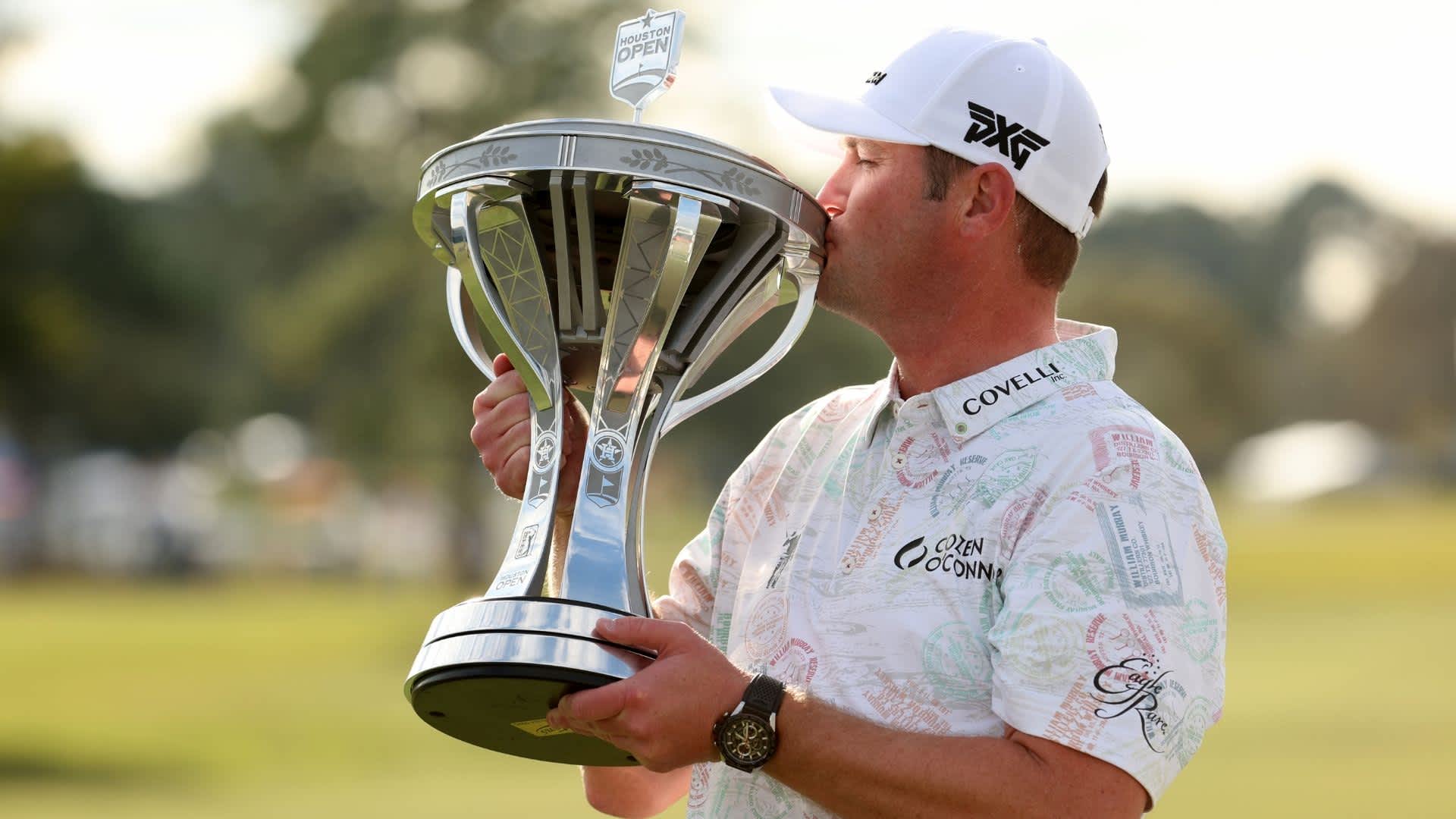 Jason Kokrak poses with the trophy after putting in to win on the 18th green during the final round of the Hewlett Packard Enterprise Houston Open
Aaron Rai rounds off the tournament in T19 place. The Englishman showed a final round of 68 at Memorial Park Golf Course. With a total score of -2 he finished 8 strokes behind the leader after the Houston Open.
The Houston Open is part of the PGA Tour. The tournament is being played from November 11th until the 14th of November 2021 at Memorial Park Golf Course in Houston, TX, USA. Players will receive a total of 7,5 Mio. US-Dollar will be awarded to the players. The course for the tournament at Memorial Park Golf Course plays at Par 70.
The PGA Tour is back in the USA after its visit to Mexico last week and tees off this week at the Memorial Park Golf Course in Houston, Texas. From the German point of view, Stephan Jäger and Matthias Schwab are to be kept an eye on. Further support comes from Sepp Straka from Austria. In addition, top-class players like Brooks Koepka, Ian Poulter and Lee Westwood are on the starting list. Last year's winner Carlos Ortiz is also back and will try to defend his title.
This is a generated text. Possible errors can be reported here.
Follow topics in this article
11/11 – 11/14/2021
PGA Tour:
Houston Open

2021

Memorial Park Golf Course – Houston, TX, USA
Round 4/4
Official
Strokeplay
Prize money: 7,5 Mio. US-Dollar
Defending champion: Carlos Ortiz