Just below a two hours drive from the Barcelona airport (BCN), we can find one of the most gorgeous and fun golf courses of the area, Empordà Golf, in Girona, Spain. Recently, from the 19th to the 22nd of October, 2021, the Links Course of the Empordà hosted the Challenge Costa Brava, the last event of the regular season before the Challenge Tour Grand Final. "The real challenge was to prepare for the Challenge Tour"- said the Head Greenkeeper of the Empordà Golf, Adrián González.
For those readers who are embarking on the world of golf, there are two types of golf layouts: Links and Forest. The Links Courses are not the most common ones in Spain due to the greennes of the lands and the large amount of trees on the Peninsula. There are usually no trees around on the Links Courses, leaving a 360º degrees open view. The lack of trees means lack of shadow and therefore, the fairways and specially the greens feel harder and more bumpy; trying to stop the ball on the green becomes a bigger challenge.
The Links Coursers are always tricky because they play on the surprise factor. It offers the prettiest views of an open landscape, distracting you from the very much technical golf shots that these holes demand. The biggest challenge is to make peace with the wind and become best friends with it, as it could otherwise turn against you and really take full control over your ball.
As the official website explains: "Reminiscent of many seaside courses in the UK and Ireland, Empordà Links sways between dunes, lakes and strategically placed bunkers throughout its 18 holes." There are several holes with a dog-leg design that could trick your eye when measuring the right distance to the pin. You will need to be creative and brave to sign a good score at the end of the round.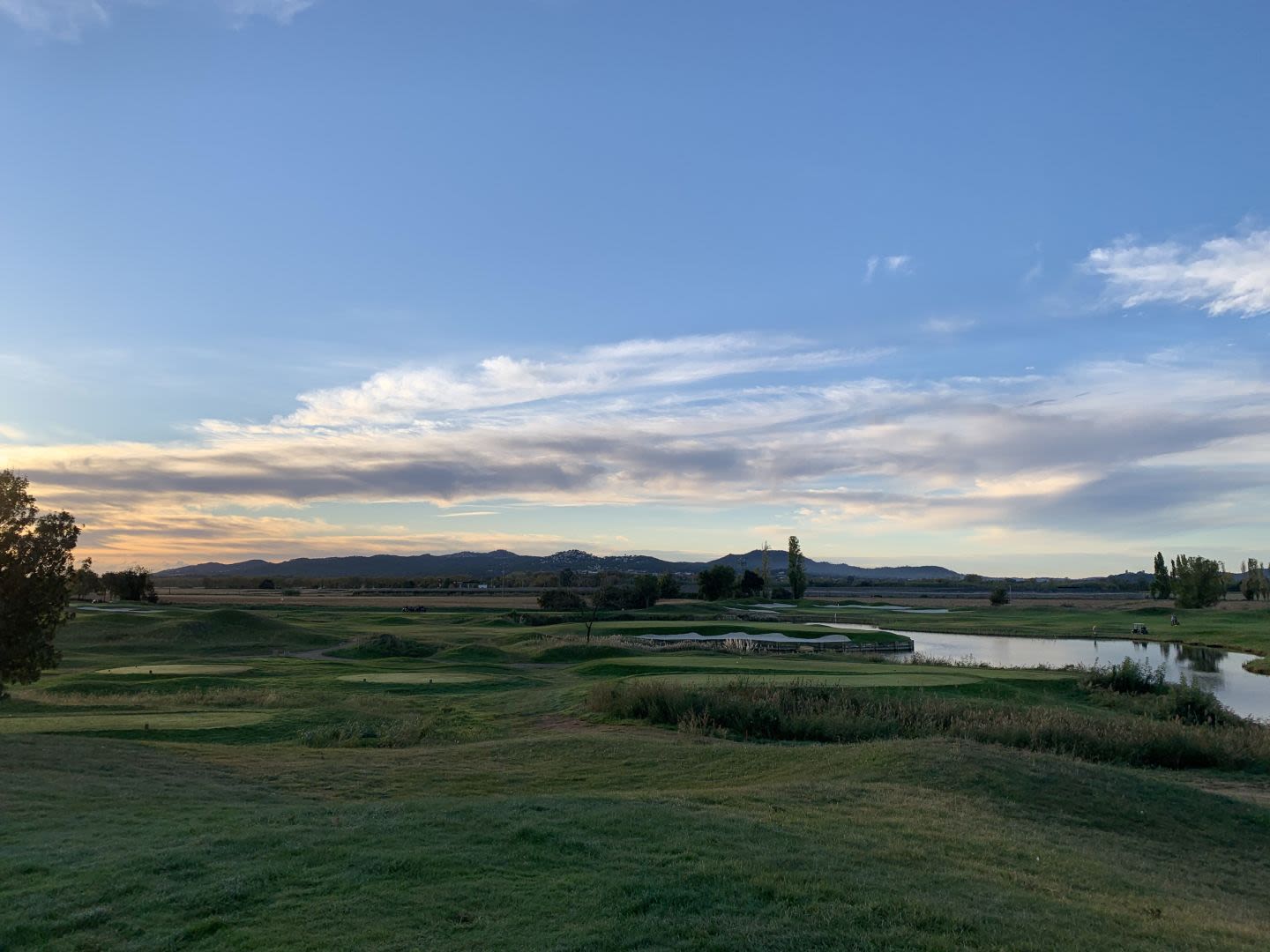 View from the tee boxes on Hole 1 Par 4, Hcp 9 of 355m.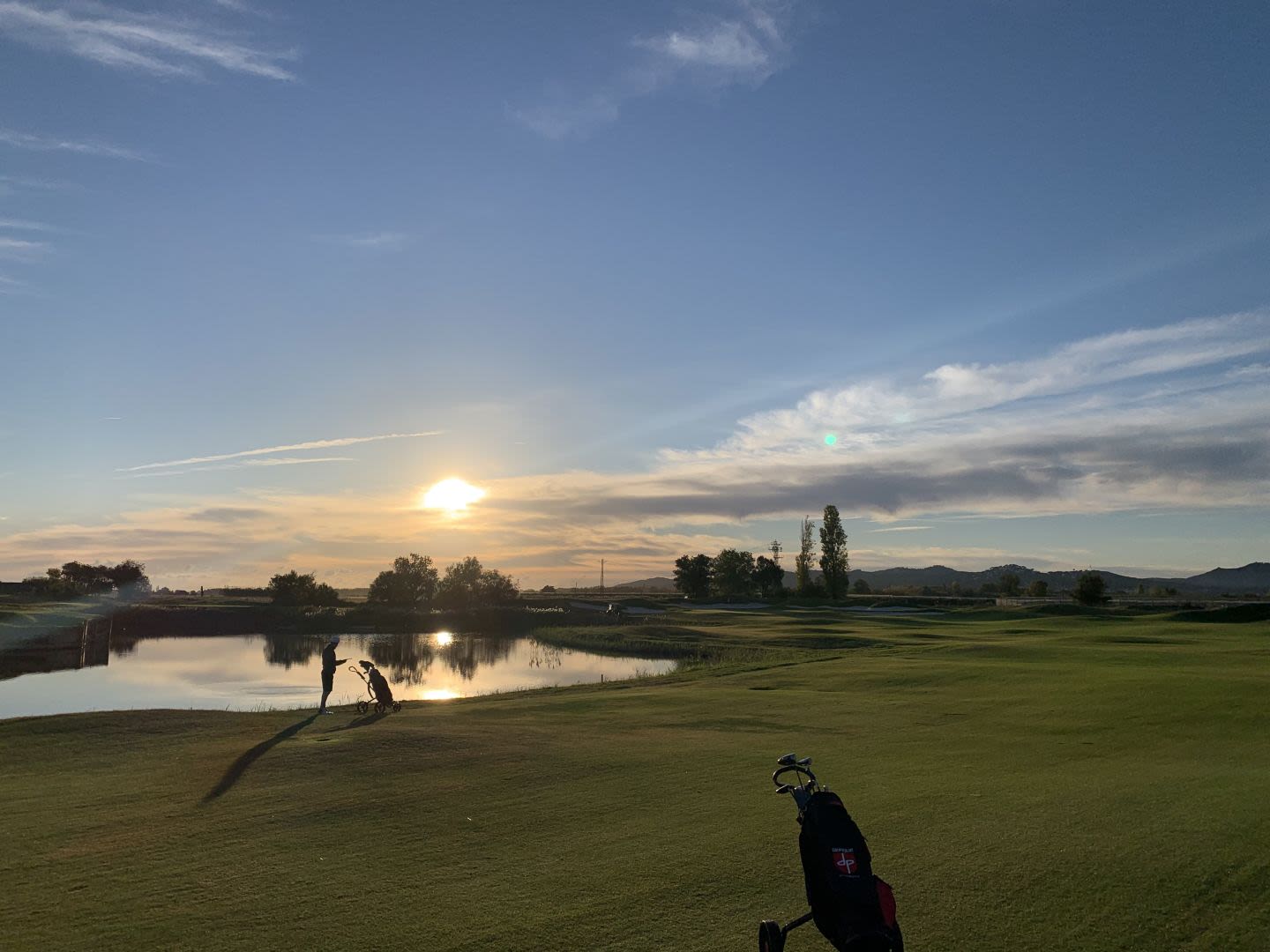 Fairway of Hole 2 Par 4, Hcp 5 of 345m, with water running along the entire left side of the fairway and four bunkers surrounding the green.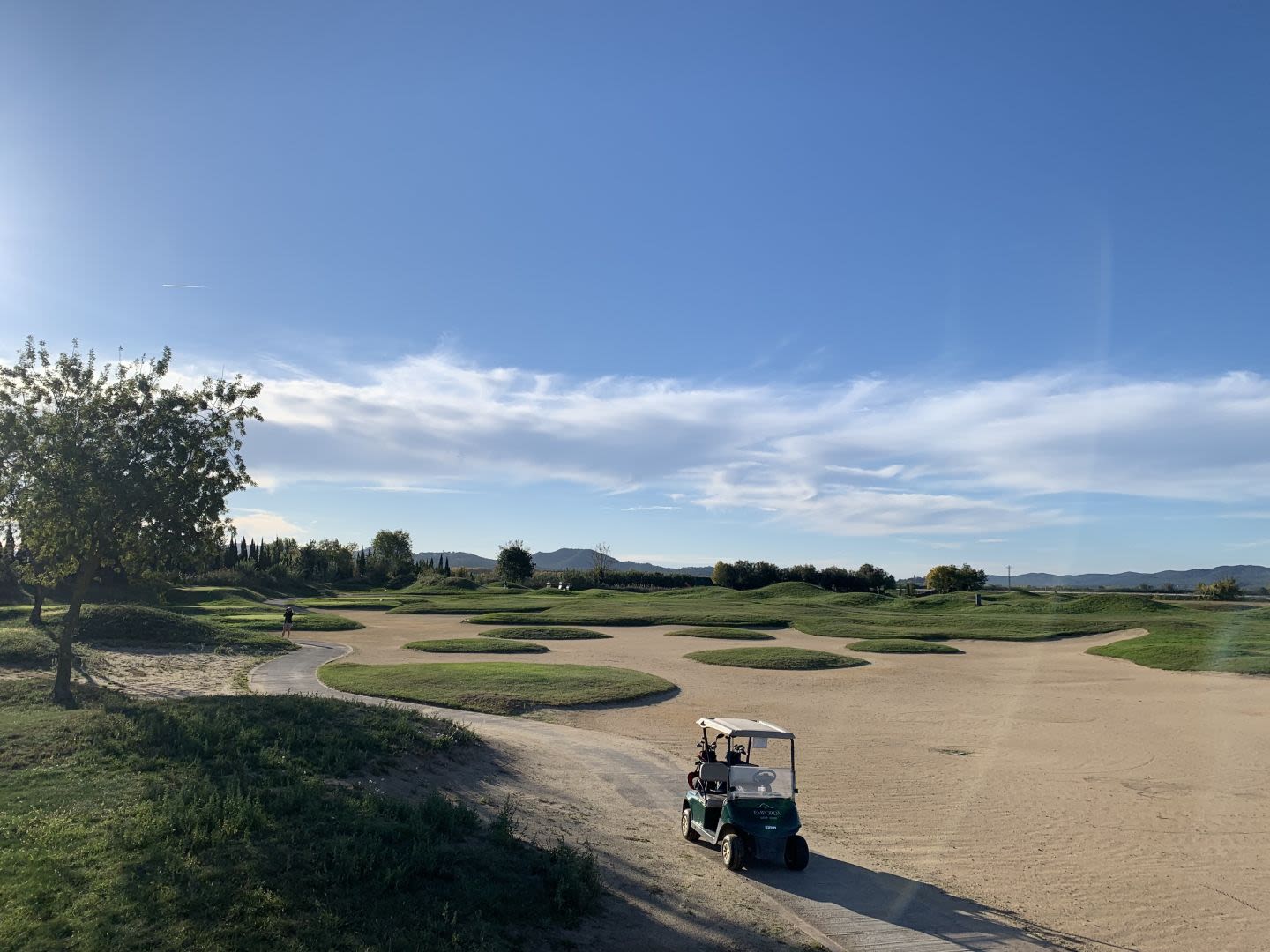 A view of Hole 6 Par 3, Hcp 15 of 159m at the Links Course of Empordà Golf.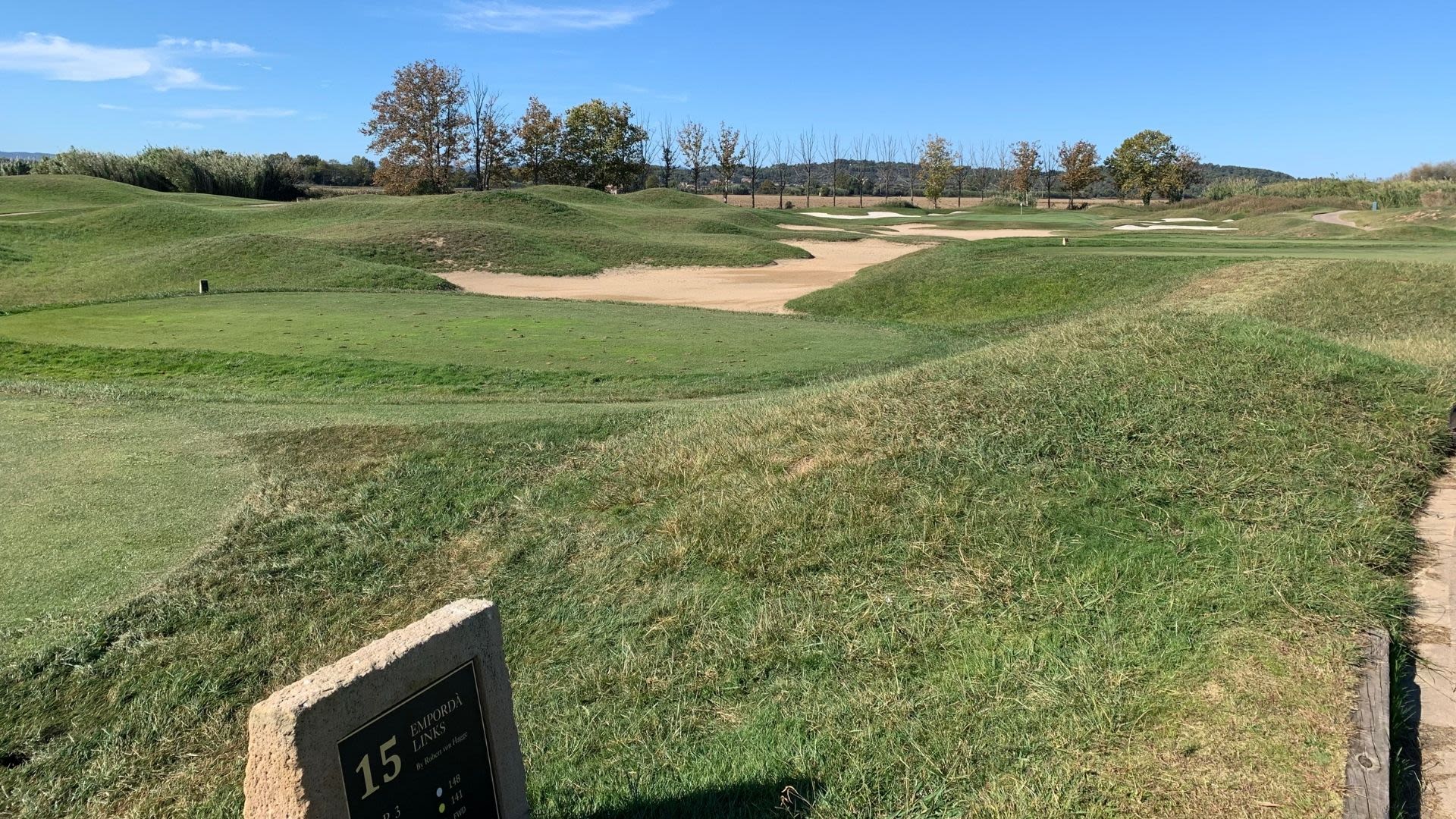 A view from the white tees of hole 15 Par 3, Hcp 18 of 141m at the Links Course.

Empordà Golf Links Course Scorecard.