This week, the PGA Tour is in Austin for the WCG Dell Technologies Match Play Tournament. Match play is a fun, and probably the most common alternative to stroke play. To sum up, it is a hole-by-hole competition where the player with the best score on the individual hole wins that hole. Whoever wins the most holes in the match is the winner. This is a more directly competitive format than stroke play, because you only can collect points for winning the hole.
So, in the spirit of this week's event, let's take a look at some other ways you can play with your friends.
Scramble
Scramble tournaments are a little more complicated. It's where teams of 2, 3, or 4 players tee off on every hole. After the initial tee shots, the team chooses the best shot of the group and then each team member plays their next shot from that spot. This goes on for every shot, even putting. There's a little bit of flexibility: players are allowed to place the ball within one club length of the spot of the best shot, but not any closer to the hole. This format is mostly played as a stroke play event, meaning that the team with the lowest cumulative score after 18 holes wins.
Shamble
If the scramble format makes it all sound a bit too easy. Then the similarly named shamble format dials it back just a little. In a shamble game, the team chooses only the best drive to play their second shot from. All other shots are played normally, either in match play or stroke play format.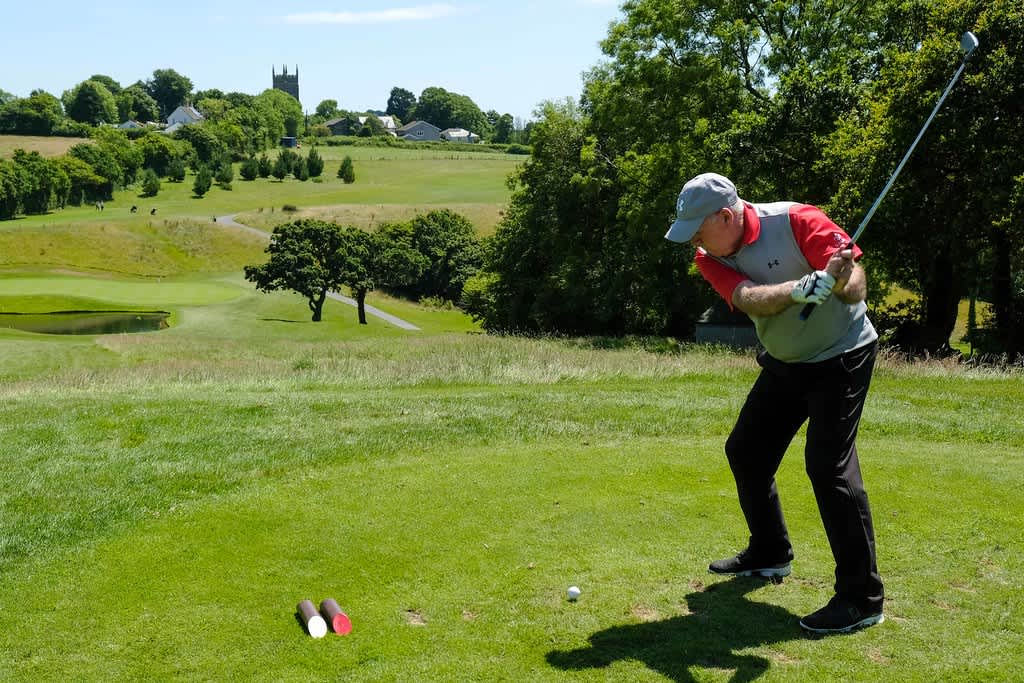 Four Ball
Get in the team spirit with the Four Ball format. These games are usually played in teams of two and use the better ball scoring method. This basically means that the whole team ranks according to their best score, no matter how the other did. If played along with match play, these points are collected at the end of each hole. In stroke play, at the end of the round.
Money Ball
Finally this next one is known by a few different names. Money Ball, Lone Ranger, Pink Ball, or Yellow Ball, it's all the same. It's played with teams of four, on each hole one team member is designated to use the 'Money Ball'. So, player A starts with it at the 1st hole, B on the 2nd, C on the 3rd, D on the 4th, and then back to A on the 5th, etc. While everyone can play on each hole, it's only the player using the "Money Ball" who's score counts for the tournament.
Have you tried any of these before? Or do you think you'll have a go next time you play? Let me know with a comment below!