Gift giving is always a tricky business, but it's especially difficult when you're trying to find the perfect present for a golfer. They probably have everything they need to hit in the green.
Don't worry, we have come up with a list of the 10 best gifts for golfers. The best part is that most of these gifts can be used all year round, not just during the holidays. Let's have a look.
Luxury Golf Gifts: Give Them Previous Life Time Memory
1. Bandon Dunes golf resort package
What could be a better gift for a golfer than a voucher for a golf vacation? Not only will the golfer get to play on some of the world's most famous courses, but they will also get to experience some of the most beautiful locations in the world. It becomes a lifetime memory. From teeing off in some of the most beautiful locations in the world to enjoying a cold drink after a long day on the green, it is an amazing gift for any golfer.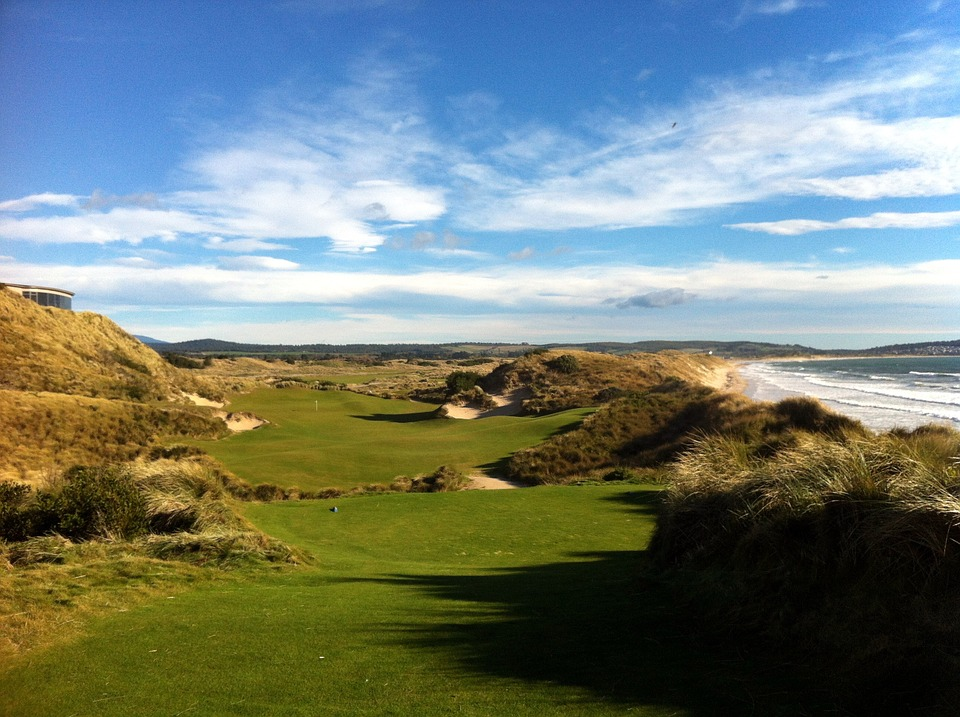 One of the best golf vacations you could give a traveler golfer is a package to Bandon Dunes Golf Resort. This world-famous resort is located in Southern Oregon, and it offers some of the best-golfing experiences in the world. With world-class golf courses and luxurious accommodations, this resort will provide a vacation experience that will be remembered for a lifetime.
2. Skytrak golf simulators
Golfers are always trying different methods to be better at their game. And a golf simulator is one of the best indoor golf gifts to help them improve. This allows golfers to practice their swing indoors, and it can be used to improve accuracy, distance, and tempo. There are a variety of golf simulator options available, so golfers can find one that fits their budget and needs.
Among them, skytrak golf simulators are one of the best simulators on the market. They have different challenge features and game modes to evaluate golfers' performance accurately. They provide hours of enjoyment for golfers of all skill levels.
Mid to Low-budget Gifts: Your Heart is What Matters The Most
3. Bushnell Phantom golf GPS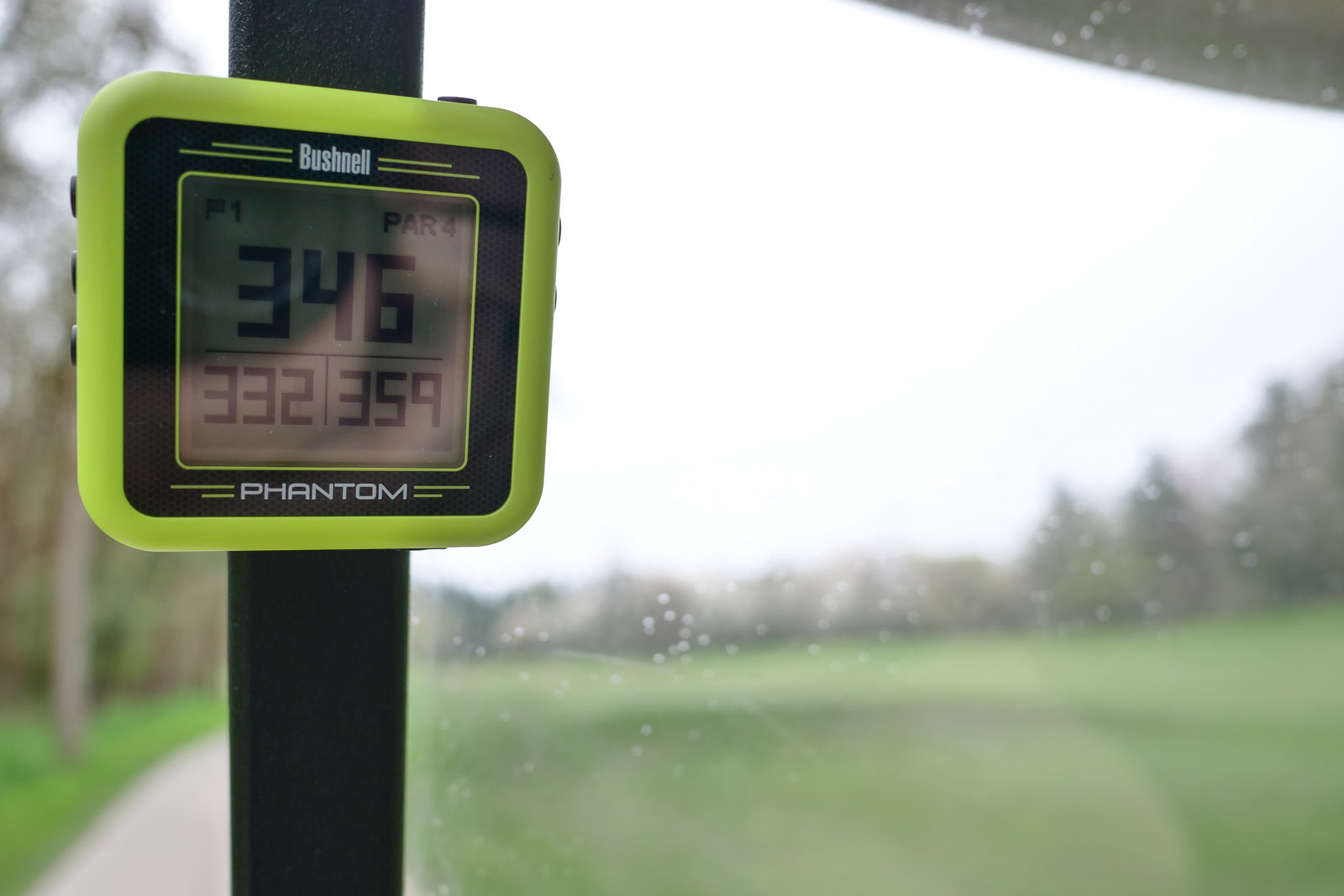 Bushnell Phantom golf GPS
Golf GPS systems can be a great gift for the golfer. These can improve their game by providing accurate yardages to the green and other features that help you decide which golf club to hold. Golf GPS systems are not just for the pros anymore, they are becoming more and more popular with recreational golfers.
There are a variety of systems on the market, so do some research to find the best one for your needs. Bushnell Phantom Golf Gps can be a good option for those with mid-range budget.
4. Golf gloves set for different weather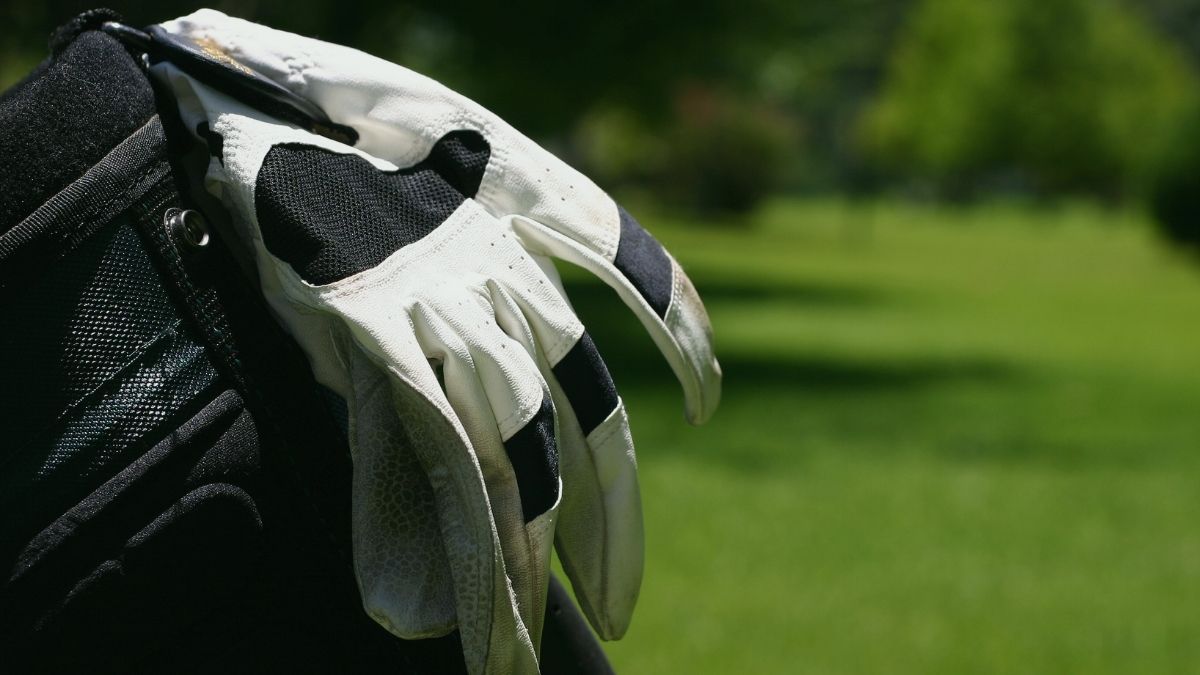 Golf gloves are a necessary piece of equipment when playing golf. A good pair of golf gloves can make your game more comfortable and enjoyable. They protect your hands from the sun, wind, and rain. They keep your hands warm in cold weather and cool in hot weather. And they also help to hold the golf club properly. Thus, a practical gift for any golfer is a new set of golf gloves, one for each type of weather.
5. Golf ball display case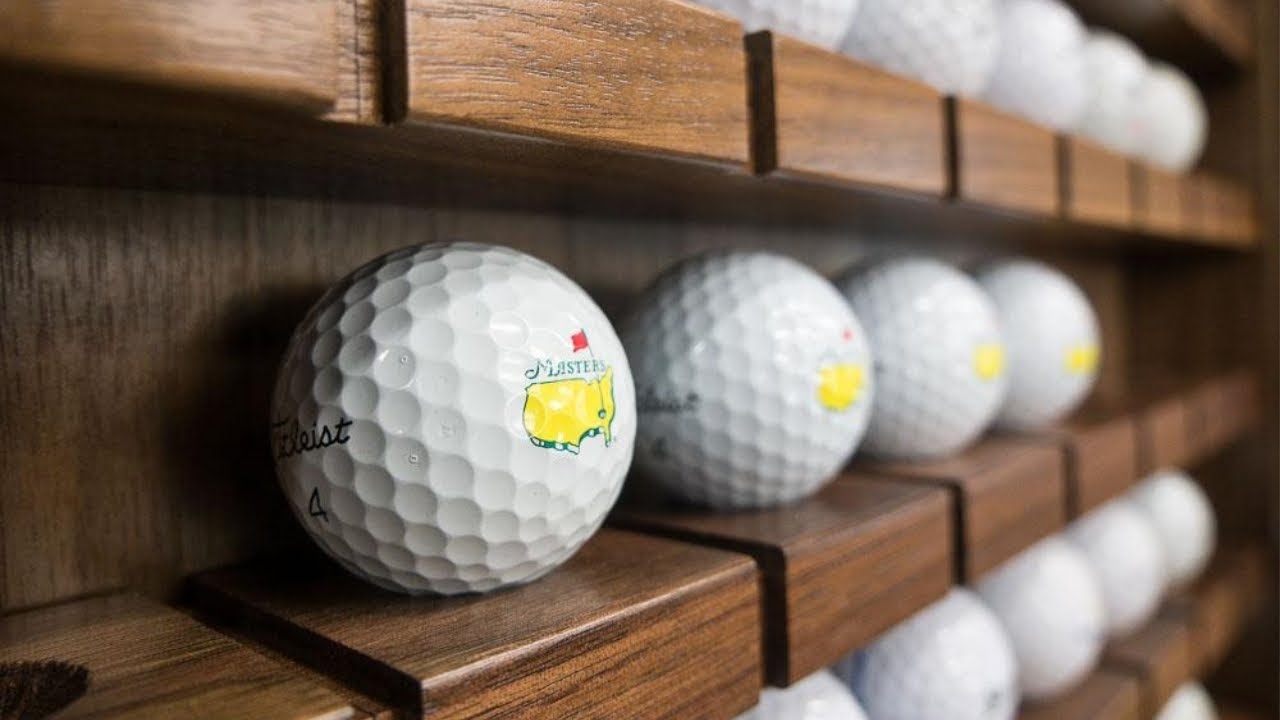 Golf ball display case
Golfers love their golf balls. They are a symbol of the game and each one is unique. One of the best golf gifts you can give is a golf ball display case. It is a small, glass-enclosed box that can hold anywhere from one to dozens of golf balls. The box may be plain or decorated with images of golf courses or other golf-related designs. It will protect the golf balls and keep them in good condition. There are many types of golf ball display cases available in the market. It's a relief that they come in different price ranges.
6. Magnetic golf towel or embroidered golf towel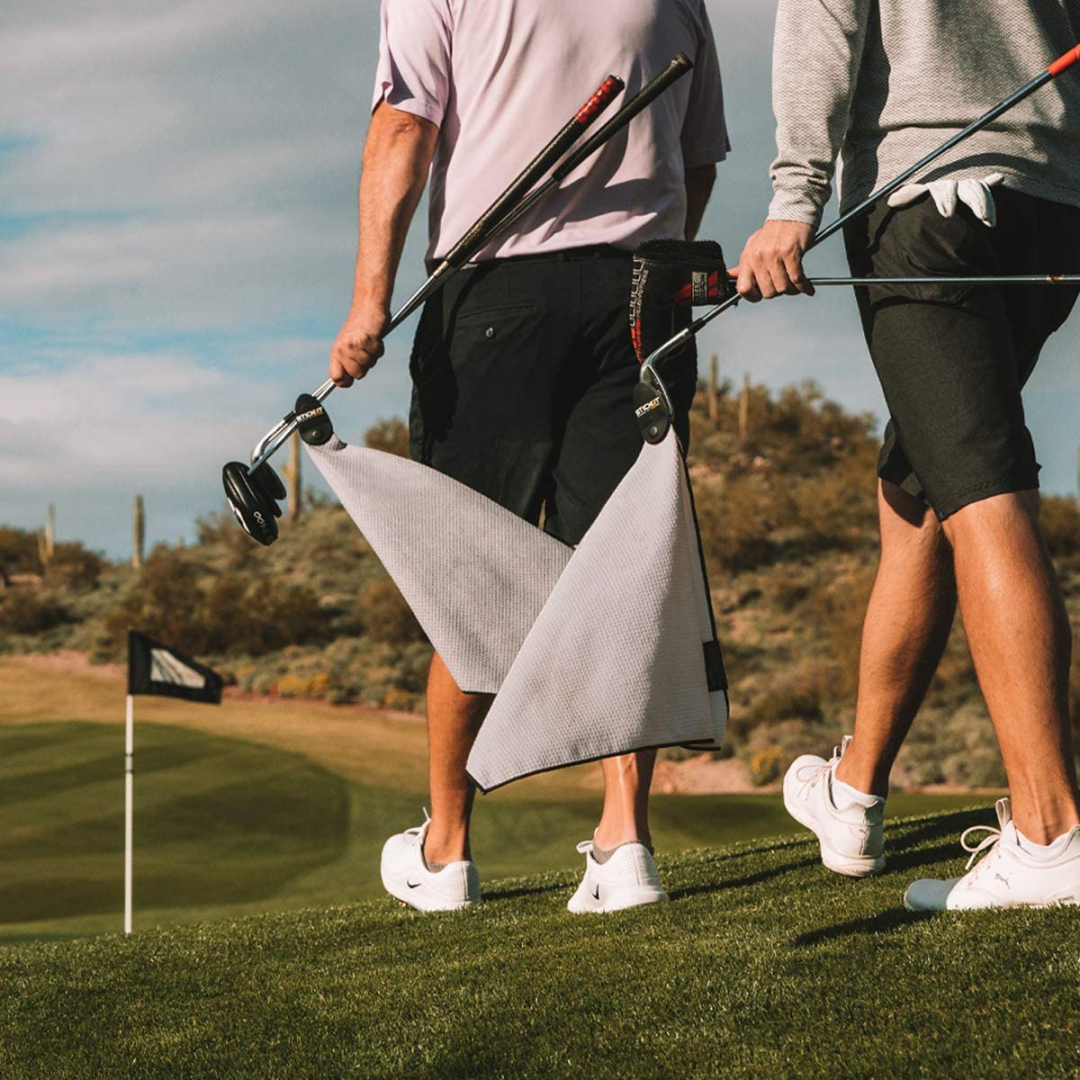 Magnetic golf towel
A good quality golf towel is essential for any golfer. Golfers use golf towels for a variety of reasons. These can be used to clean golf clubs, wipe sweat from their face, and clean the ball. Golf towels come in a variety of sizes, colors, and styles.
A Magnetic golf towel or embroidered golf towel is a unique and practical gift for golfers. The magnetic golf towel is perfect for keeping clubs clean and free of debris while the embroidered golf towel makes a great addition to any golfer's wardrobe.
7. Golf trunk locker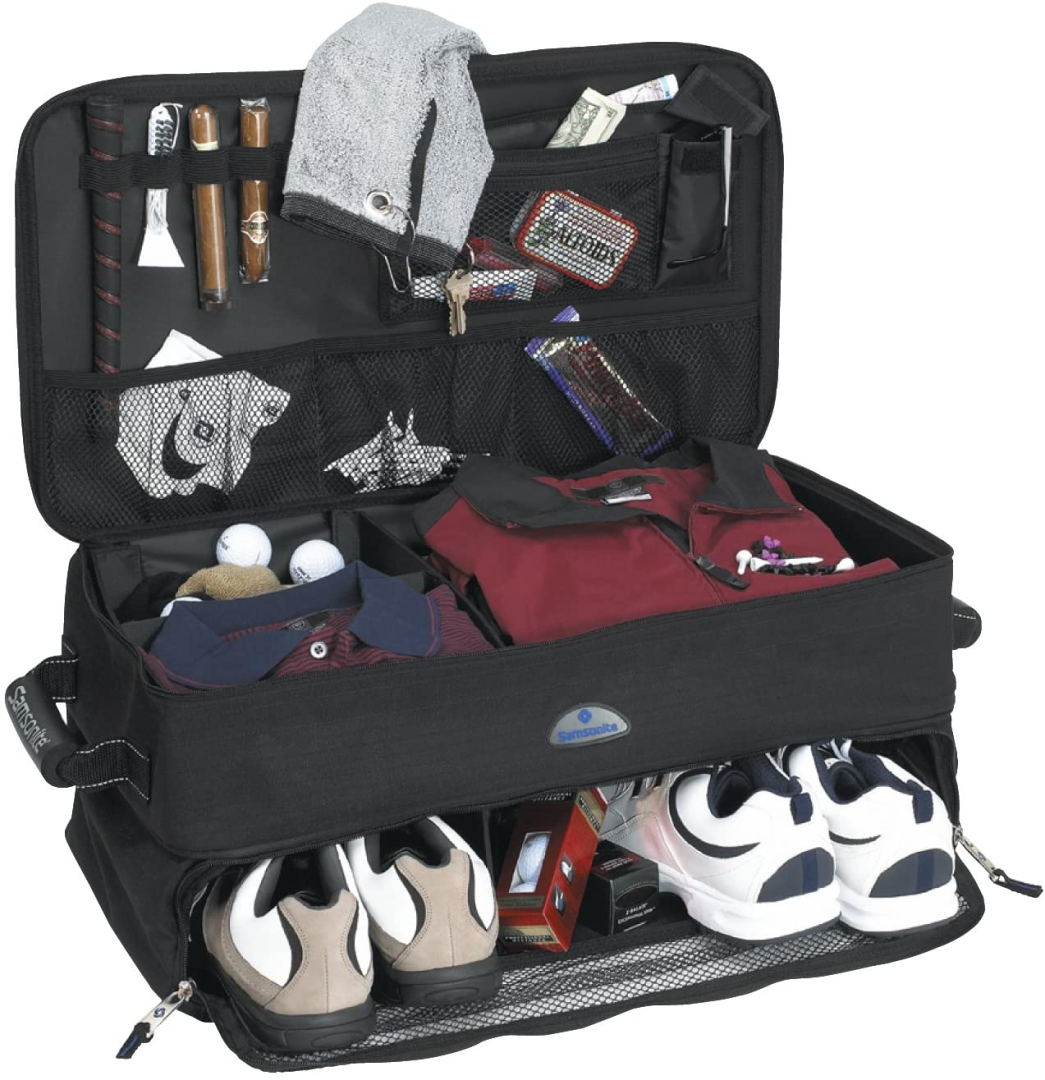 Golf trunk locker
Golf trunk locker is a great gift for any golfer, but especially for those who travel to different golf courses. It helps to keep golf shoes, clothes, and accessories organized. This is a great gift for a golfer who already has a golf bag for clubs. Because a golf trunk locker will keep everything apart from golf clubs organized and easily accessible. The locker can be placed in the trunk of a car or in a closet, and it is an easy way to keep everything together and travel with.
8. Titleist Pro V1 golf balls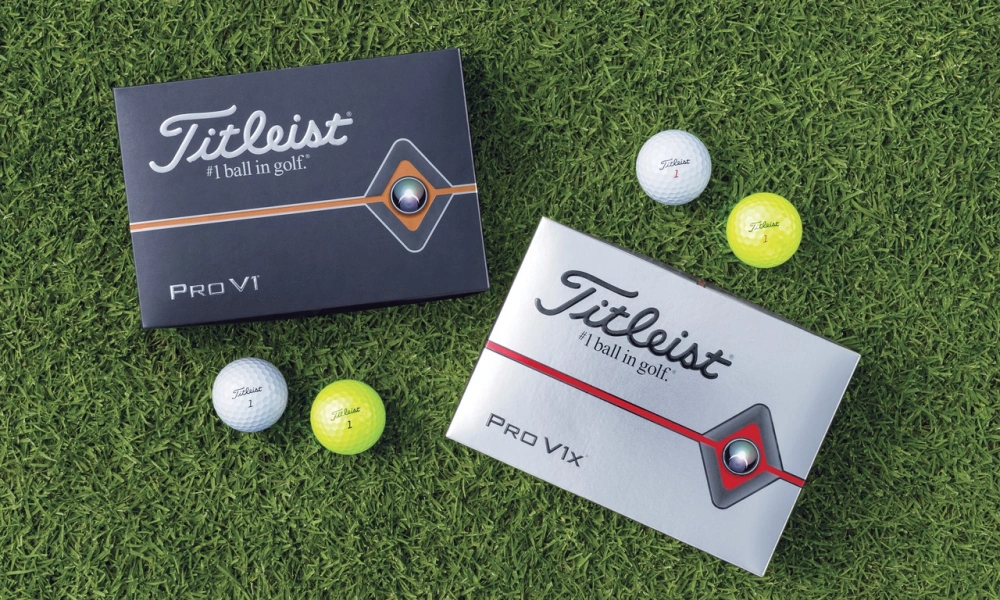 Titleist Pro V1 golf balls
Golfers often lose golf balls while practicing or playing in competitive games. Thus, they mostly need to purchase more. So, by gifting golf balls what you are doing here is saving their money. Balls are a practical and fun gift that will be appreciated and used. There are a variety of brands and styles for you to choose from. You may gift them a classic dozen of Titleist Pro V1 golf balls for your golfer friend to try out regardless of their skill level.
9. Leather golf scorecard holder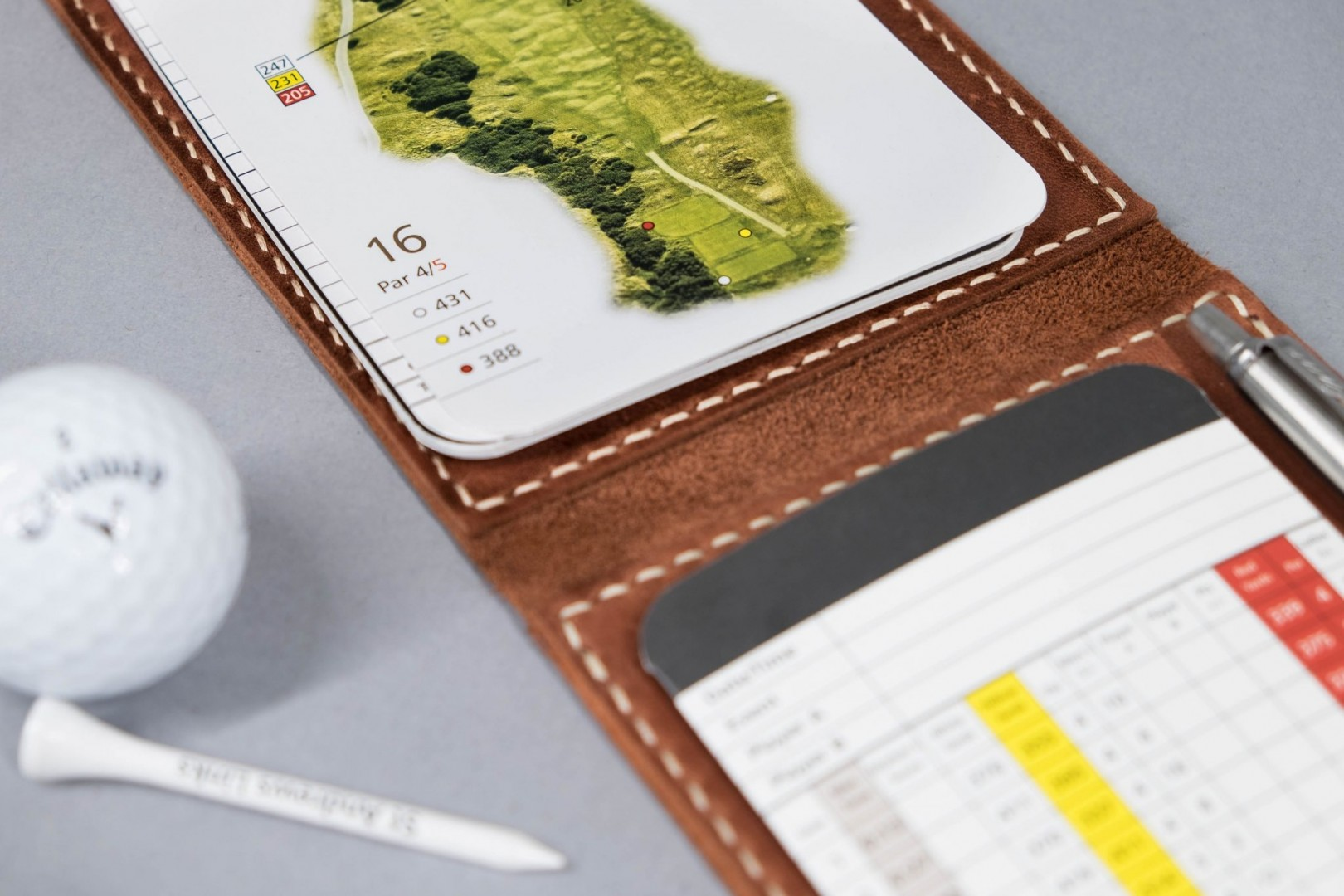 Leather golf scorecard holder
If you are looking for a unique gift for your golfer friend, then you should consider buying them a scorecard holder. This is a great gift because it helps them keep track of their scores while they are playing. It also makes it easy to access their scorecard when they need it.
A golf scorecard holder is made of top-grain leather and is an amazing gift for any golfer, whether they are a beginner or a pro. It is a sly way to remind your golfer friends of you every time they are on the course.
10. Golf sunglass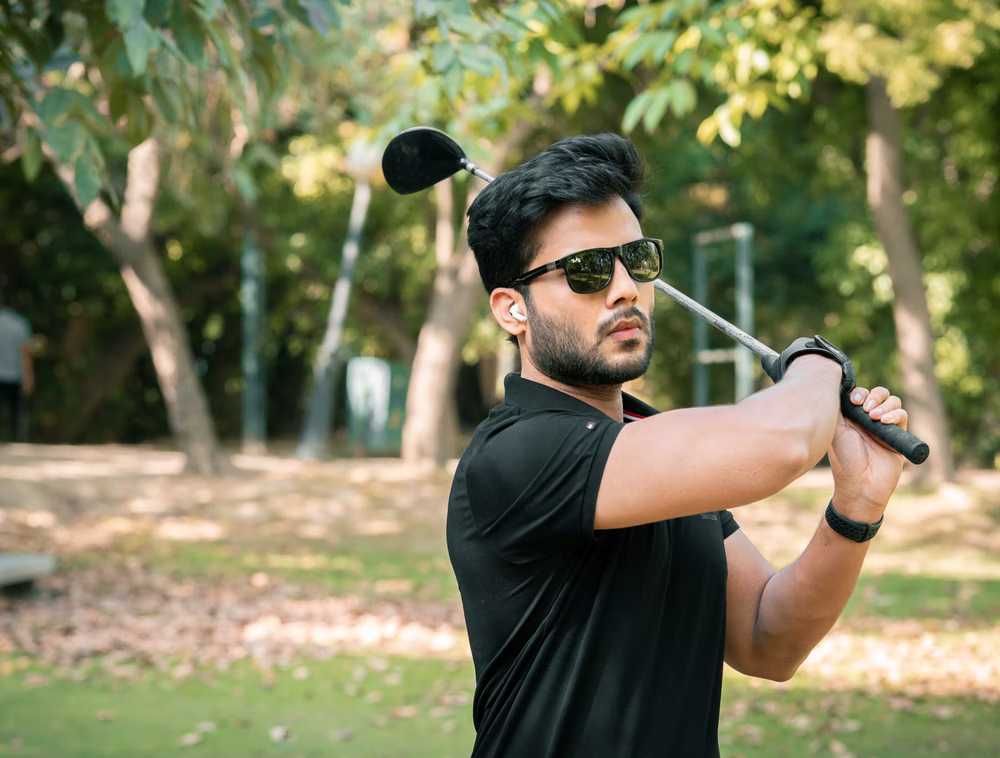 Golf sunglass
Golf sunglasses are a great gift for your fashion-conscious golfer friends. They come in a variety of styles and colors, so you can find the perfect pair to match your friend's personality. And if they play in sunny conditions, it's a necessary item.
Golf sunglasses provide superior protection from the sun's harmful UV rays and keep them looking sharp on the course. Golfers need to be able to see clearly when they are playing, and sunglasses help with that. In addition, sunglasses look good on golfers and can make them look more professional.
Conclusion
In conclusion, if you are looking for the best gifts for golf lovers, then you should consider some of the items that were mentioned in this article. These gifts show that you know them and understand their interests.
Share your best golf gift ideas with us and your fellow golfers in the comments section.
Happy golfing!